For the precise and smooth connection of various production processes, choose PTM's self-developed drive technology equipment that guarantee legendary German quality!
Our drives and modules are outstanding with their maintenance-free long lifespan and high capacity, despite their small size.
Everything is under control – Hydro-pneumatic rotating cylinder with adjustable speed and buffering.
Soft like silk – Linear drives with sinus motion, for the purpose of gentle end position buffering.
Pneumatic rotating module with adjustable rotation angle in a modular system.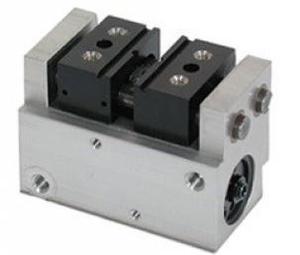 Pneumatic pressure module with absolutely centered pressing force and light own weight.